A GUIDE TO SHELF-ISOLATION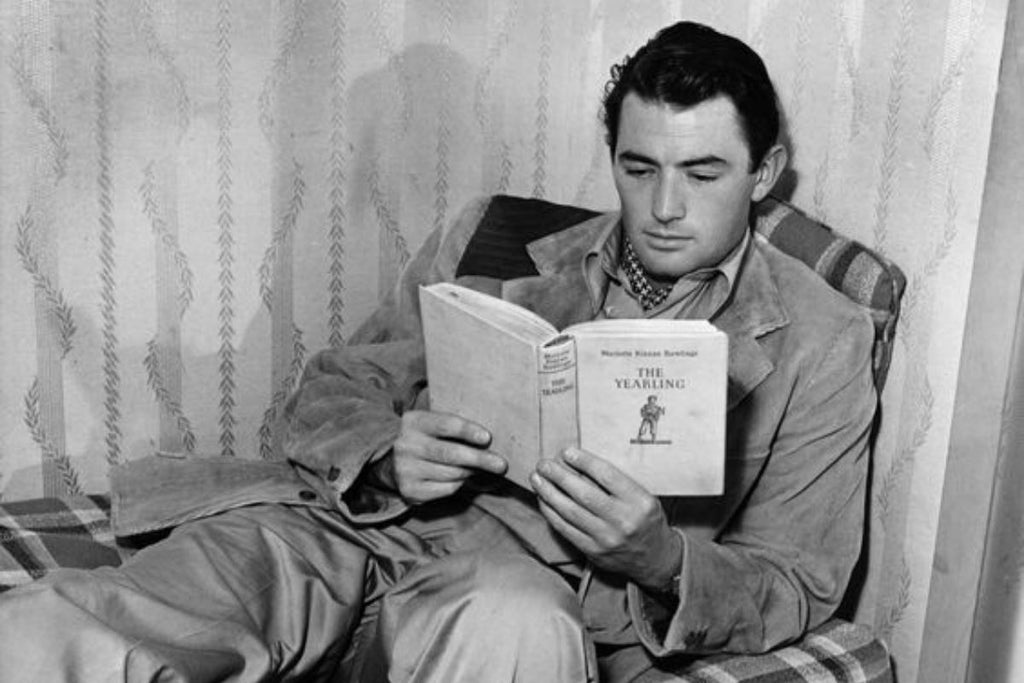 From classic 1st editions to the best new releases, we spoke to the team at London's oldest bookshop, Hatchards, for their recommended literary picks to settle down with during lockdown.
MUHAMMAD ALI: HIS LIFE & TIMES by Thomas Hauser (Signed by Muhammad Ali and the author)
"I am the greatest". And, indeed he was. In this biography, drawn from countless interviews with Ali's close family and friends, Thomas Hauser has produced a majestic collage of interlocking and overlapping parts which results in a loving, candid and insightful view of the greatest boxer the world has ever known. This magnificent presentation copy, to mark the occasion of Ali's visit to Britain, is signed by the author and by Ali himself. It is a collector's jewel for any enthusiast of boxing, of sport or indeed of life itself.
LAMPEDUSA by Steven Price
This is a fictionalised account of the creation of one of the greatest Italian works of fiction of the twentieth century. Steven Price's novel concentrates on the final years of Lampedusa's life when he wrote 'The Leopard', which was only published posthumously. Everything needs to change so that everything can remain the same is the theme of Lampedusa's novel, and so Price's use of imaginative fiction to tell of Lampedusa's struggle to write The Leopard is a clever way of adapting the story whilst at the same time making sure that the essentials remain the same. Price's novel is a delightful insight into Lampedusa, Sicily, and life in times of great upheaval for both the Prince of Salina and Giusseppe Tomasi di Lampedusa.
TYLL by Daniel Kehlmann
There was hardly a more turbulent or complicated time than The Thirty Years War, which ravaged Germany from 1618-1648. But Kehlmann somehow makes sense of this confusion with his main character, Tyll. A juggler, acrobat, dancer and wandering minstrel, who flits through the story of Frederick, Elector Palatine and short lived King of Bohemia, whose rash acceptance of the crown of Bohemia precipitated the war. Kehlmann handles heresy, magic, exile, the stench of war and the cruelty of the Inquisition with a seemly seriousness, but also a lightness of touch, as the Winter King tries and fails to regain his throne. Kehlmann's obvious empathy for his characters humanises a brutal period in the emergence of early modern Europe.
THE MIRROR AND THE LIGHT by Hilary Mantel
The Mirror and the Light is the third volume of Hilary Mantel's magnum opus, set in the reign of Henry VIII and focused around the rise and fall of her anti-hero, Thomas Cromwell, for whom it is clear the author has more than a passing affection. Following on from Wolf Hall and Bring up the Bodies, this final volume brings to a thundering climax a story that has been gathering pace ever since the first volume won the Booker Prize in 2009. A triumph and well worth the wait.
HITLER, MY PART IN HIS DOWNFALL by Spike Milligan
This, the first volume of Milligan's war memoirs, was published in 1971 and instantly became a great hit, leading to a further six volumes. Milligan, the ex-Goon and anarchically irreverent funny man, mixes narrative, anecdote, diary entries and letters to weave an entertaining tapestry of joy, delighting in the absurdities, banalities and dangers of war. This wonderful memoir remains as sharply funny and well observed as at the time of its publication almost fifty years ago. It deserves to be revisited, which is why, we at Hatchards decided to re-publish it as a Hatchards' library special.
HERE WE ARE by Graham Swift (Signed Copy)
With his habitual and idiosyncratic low key but acutely sensitive style, Swift has turned again to another area of his quintessentially English subject matter in Here we Are. Nostalgia for the second world war permeates this story of child evacuees from London. Swift's characters, looking back from the humdrum but secure suburbia of the 1950's, idealise the rural idyll of evacuation as they recreate through a series of stories vanished families and places full of love and loss but also a gentle uplifting magic. Swift at his very best.
A THOUSAND MOONS by Sebastian Barry (Signed Copy)
Sebastian Barry works on a grand scale and A Thousand Moons is nothing if not epic in its stature. In A Thousand Moons, Barry takes his readers to America in the aftermath of the Civil War and when the Indian Wars of extermination were being fought towards the end of the nineteenth century. Against this vast panorama, Barry handles some much more contemporary themes; crossdressing, adoption by gay couples, sexual abuse and rape all playing a part in this grand and epic drama, as two civil war veterans try to build a new life on the frontier and come to terms with their fast disappearing Native American neighbours.
LOLITA by Vladimir Nabokov (1st UK Edition)
Controversial ever since publication in the United States in 1955, and increasingly controversial today in an age of greater awareness, Lolita remains a literary masterpiece. In spite of his forbidden sexual enthusiasms, Humbert Humbert still remains a man who engages the sympathy of both the reader and the author, as Nabokov, with his deft and seductive prose, meditates on the nature of love, obsession and eventually loss. This is a first UK edition, published in 1959.
For more information on the books featured, or to discuss any other of Hatchards services, CLICK HERE.