How To Care For Your Suit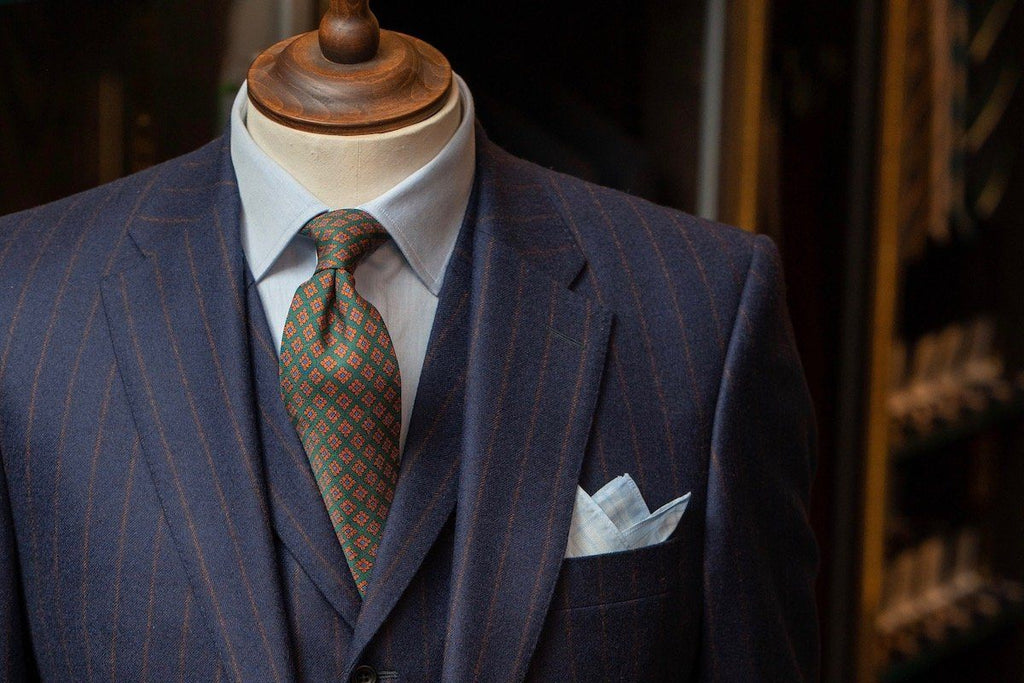 A tailored suit is one of the biggest purchases a gentleman can make. And, given the right care and attention, a well-made suit can serve its wearer for years. As such, it shouldn't be viewed as a one-off purchase but rather a long term investment. With that in mind, here are our essential tips to help keep your suit looking its very best...
ALTERNATE
A well-tailored suit will always be crafted from natural materials. Wearing your suit too often will not only cause wear and tear to the natural fibres and workmanship, but, such is the nature of cloth, it will absorb the body's moisture throughout the day. Therefore, it is essential that you allow it to rest and air for a day or two. We suggest rotating your suits, wearing each one no more than twice a week.
INVEST IN TROUSERS
More so than the jacket, trousers are exposed to everyday stresses and strains – pressure on the seat, stretching of the seams – so consider investing in a second pair of trousers when commissioning your next suit. Alternate with each wear to allow for a thorough rest and airing. This small investment will go a long way when it comes to increasing the lifespan of your suit.
HANG IT UP
Invest in a good hanger and hang up your suit as soon as you take it off to help maintain its natural drape and form, and allow any wrinkles or creases to fall out. Avoid plastic or wire hangers and certainly don't "store" it on the floor at the end of the bed. Instead, opt for a quality wooden hanger with rounded shoulders and a sturdy construction.
BRUSH IT DOWN
It's a common misconception that a suit should be dry cleaned after every couple of wears. This will do more harm than good, damaging the natural fibres and compromising the shape of the garment. Instead, maintain a clean suit by brushing it down with a natural pure bristle brush after every wear. Start at the top of the garment and work your way down, brushing in the direction of the nap of the fabric. This will remove the dust and dirt which will accumulate in the fabric over the course of the day.
STORE WITH CARE
To preserve all your diligent work, and to prolong the life of your suit, keep it covered with a natural garment bag and let it hang in your wardrobe with plenty of space around it. This will allow it to breathe whilst avoiding any unnecessary creasing. Additionally, the garment bag will not only keep your suit dust free, but it will go a long way in protecting it from naturally occurring light fading – not to mention those pesky moths.